I'm not here to advocate any material & make home-schooling overwhelming for you all. We are entirely home-schooled & have no classes/schools to go to, so that's why I try to bring in some materials which both the kids can use & benefit from.
The Montessori rods are one such set which challenges so many aspects of learning, from being a sensorial to maths material it helps in understanding of various concepts in a concrete way.
This presentation is advocated to aid in understanding a particular number symbol to the number of rods present. This is matching a rod to its numeral.
The concepts you can practice from these rods are,
💫Short/Long
💫Ascending/Descending
💫Numbers 1-10
💫 Addition
💫 Subtraction
💫 Odd/even , pattern formation, matching number & so on!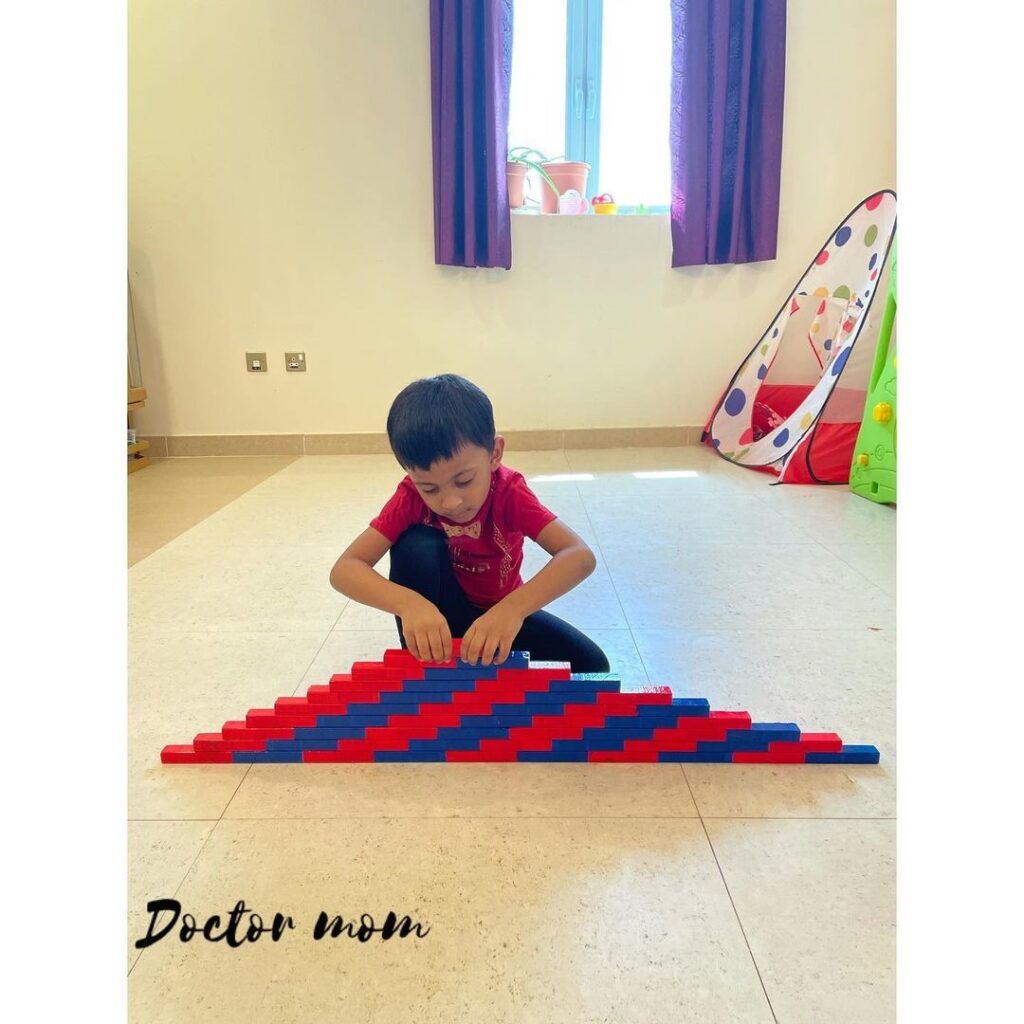 This activity involved an extension to build a stair pattern using the rods, a beautiful pattern recognition skill, & balancing act required.
The boys feel any activity incomplete if not linked with cars & trucks! This is their ever green car parking getting ready.
Also we tried the various extensions apart from the usual ones mentioned above!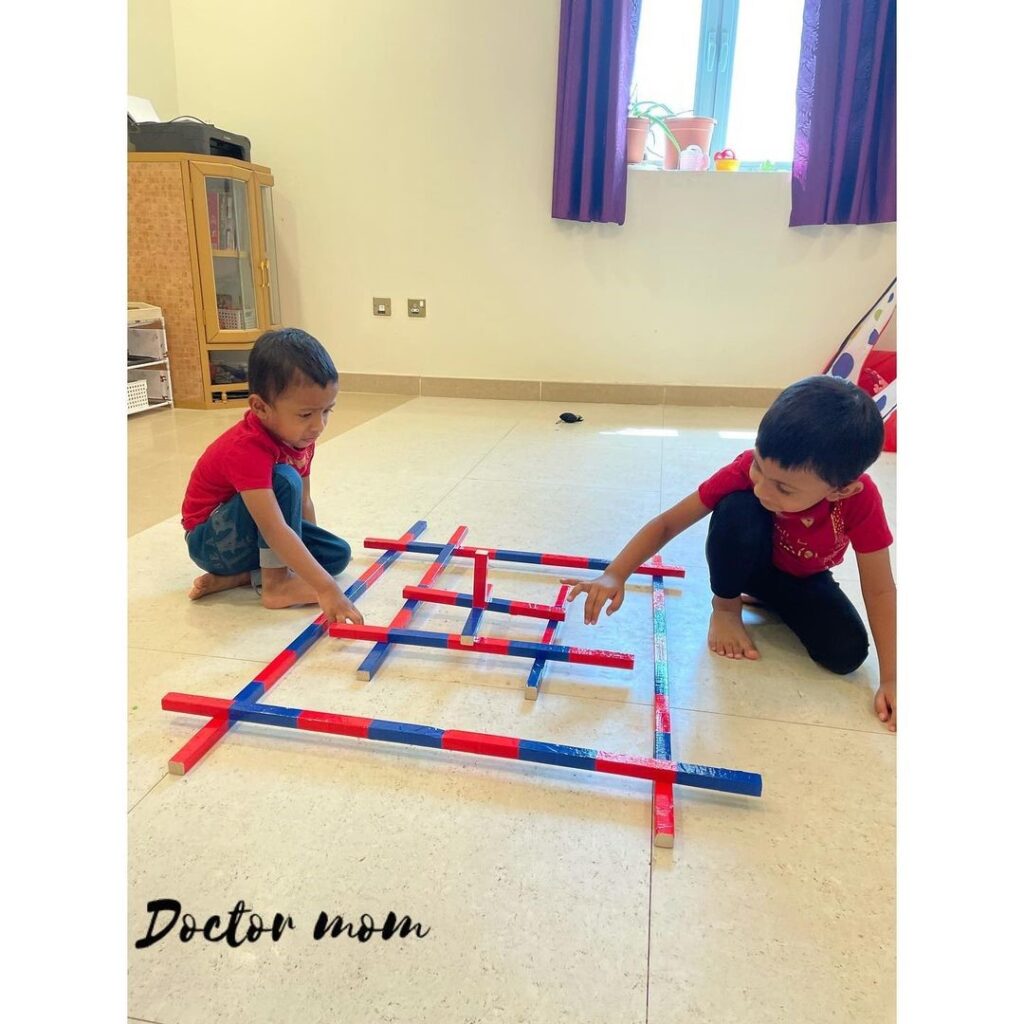 The random squarish formation, connecting the rods & balancing them.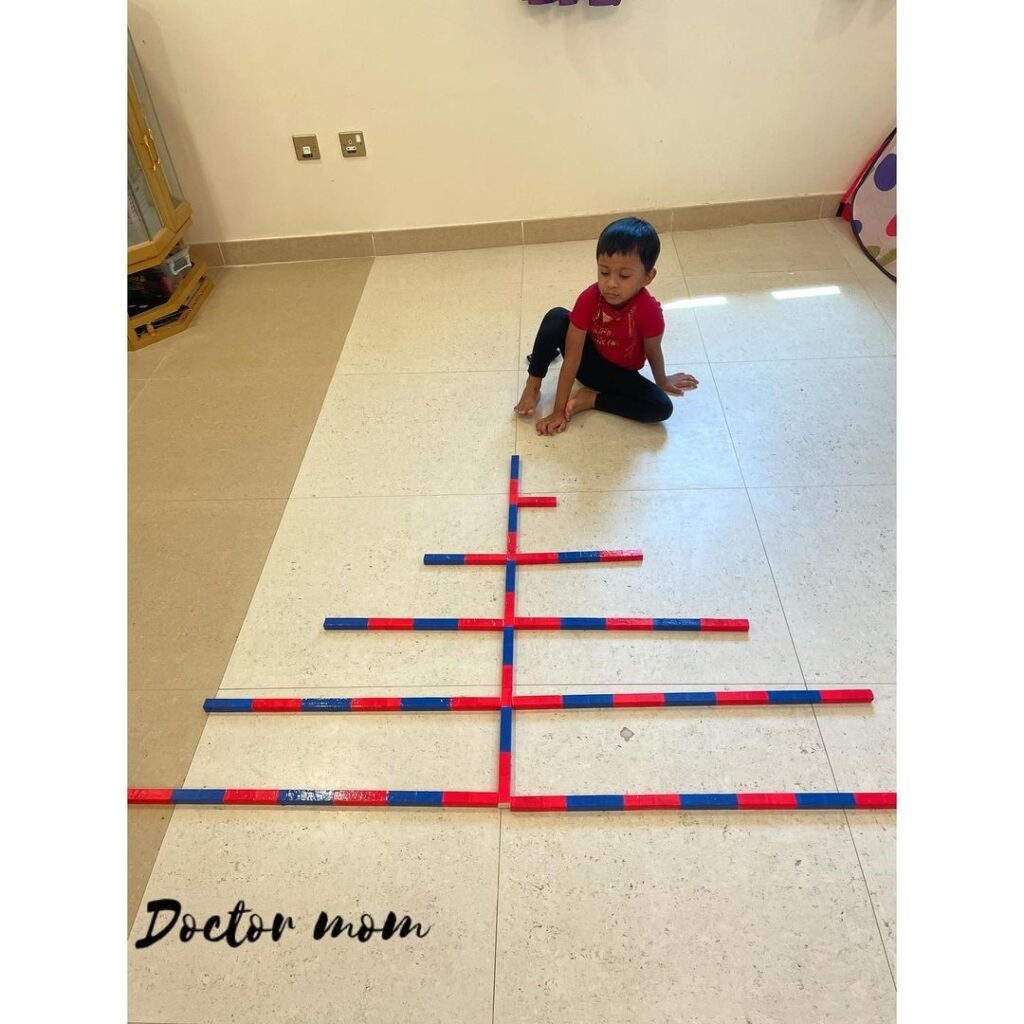 A Christmas tree kinda formation!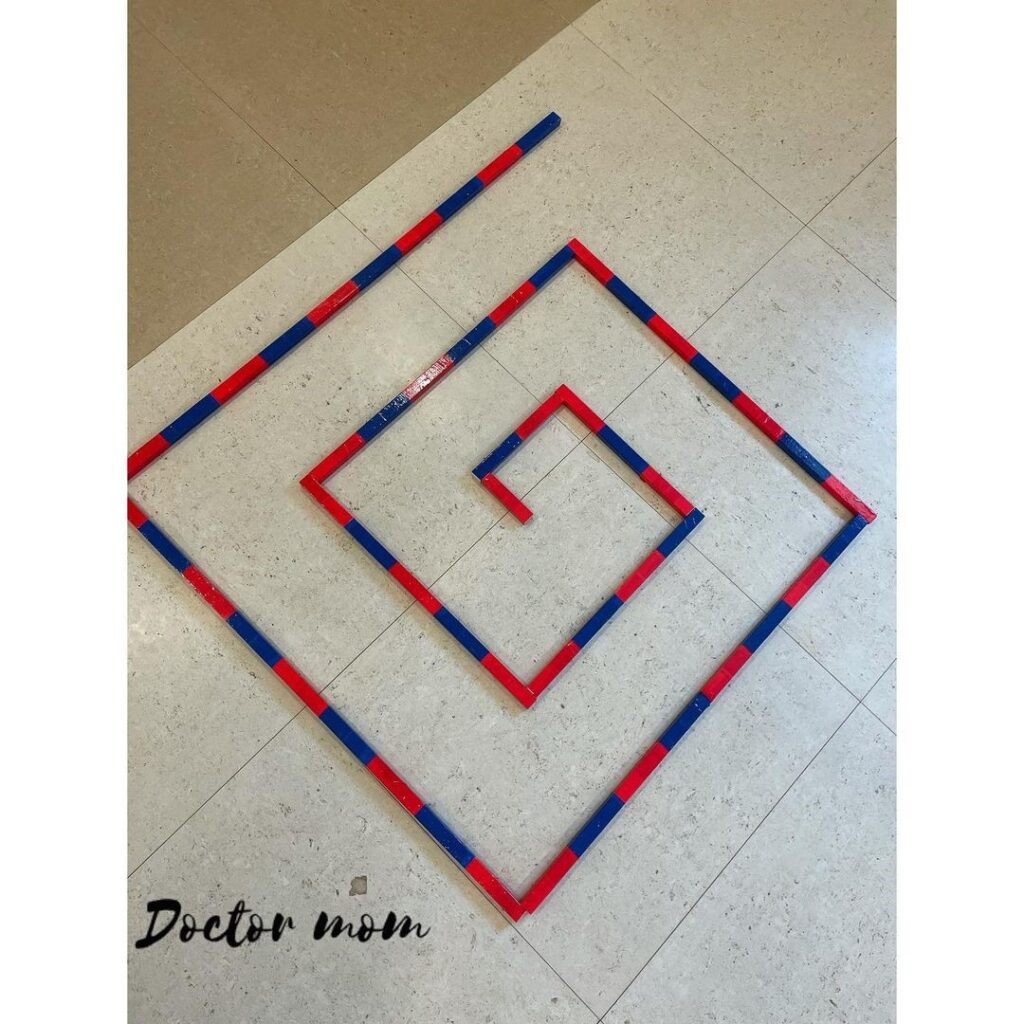 The beautiful maze, which involves just not setting it up, but walking around which focuses on deep concentration & gross motor skill enhancement. Who said learning can't be fun, them exploring their senses & coming up with various extensions is what I long to see.
And yes these rods are DiY'd, got wood cut from carpenter & shared the rod measurements which is as each rod increases by a factor of 10cm, so nos 1 rod is 10cm & Nos 10 rod is 100cm. I Got red /blue tapes & stuck them as per the markings! A weekend project done n functional now in Rs500 total!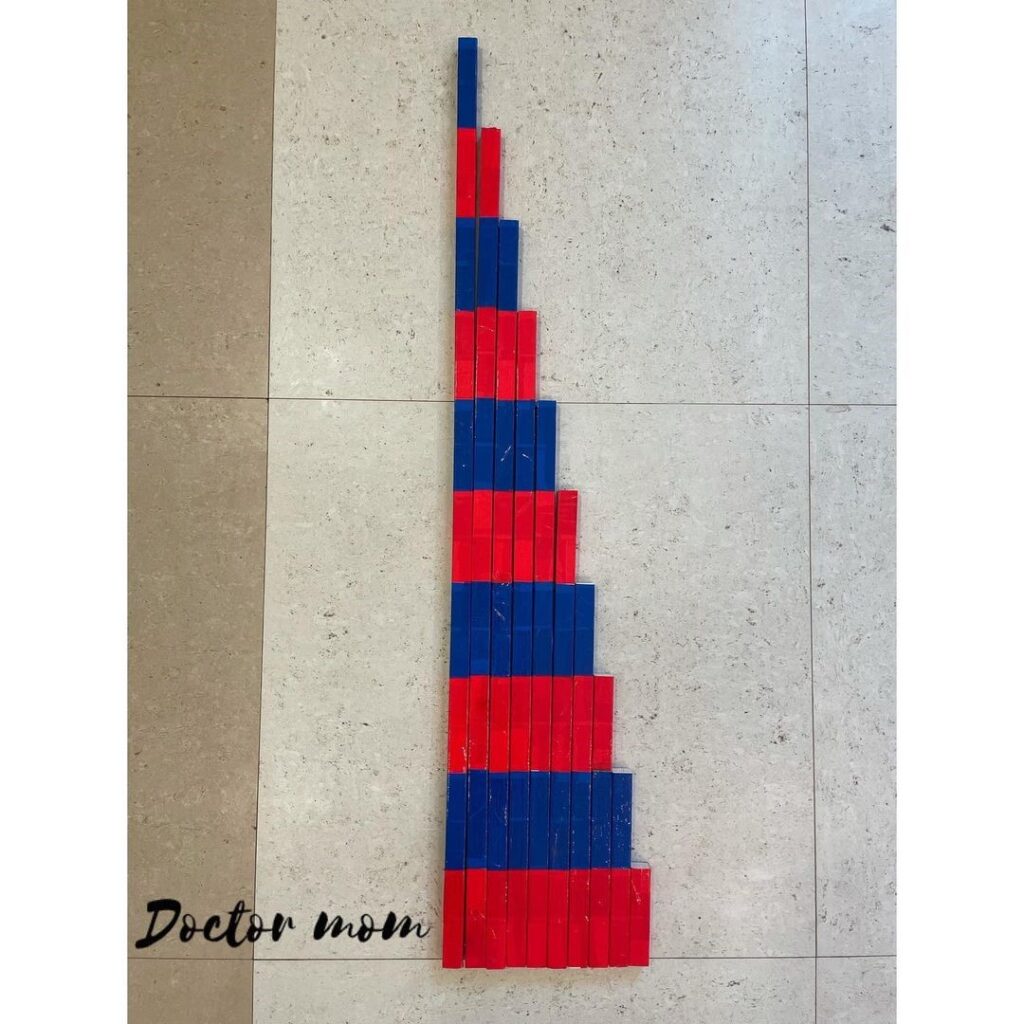 In case you would be looking to order them online , do check my Amazon storefront under the section Montessori Materials have linked it up here to Shop in Amazon
Do Follow us on our other Social Media Handles to follow along our Curriculum, & stay updated of all the activities that we try along, LINKTREE
Thank You for Stopping By, it means a lot that you could take time to read our Homeschooling Journey. Do Subscribe to Our Newsletter to get Freebies delivered to Your inbox monthly.
Much Love,
Doctormom
Disclaimer : Not a promotional video. All opinions are purely mine and not intended to hurt anyone. I have posted affiliate links. If you purchase any product with the links that I provide, I may receive a small commission, with no additional charge on you.